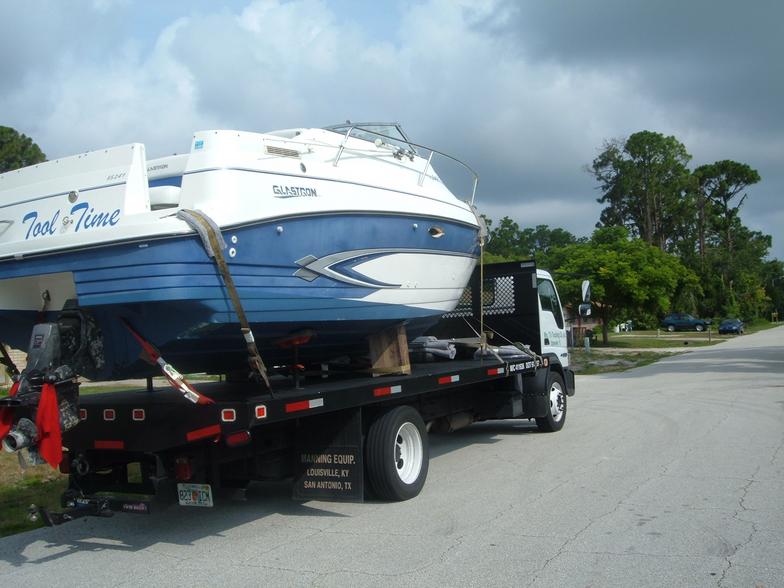 Multi-Boat transport is our specialty
We understand and respect the pride of boat owners and we take the transport of their vessels very seriously.
We transport boats for individuals, government entities, boat manufacturers and boat dealers.
Our Drivers are: experienced, careful and courteous.
We are in frequent cell phone contact with our clients. You know where your boat is at all times!
We operate on a nationwide basis and we have the proper insurance and DOT Authority.
Proof of insurance and DOT Numbers furnished promptly when requested.
We work with a number of other reliable national boat transporters. Some of these companies specialize in transporting the largest of boats and are experienced with hauling sailboats and powerboats of all kinds.
If we do not have a truck available to move your boat at a convenient time, chances are we can arrange transport for you with another reputable carrier.
We can arrange to ship your vessel anywhere in the world.